2007 Tournament Photos!
Welcome to our Pro Players for Sunday's tournament!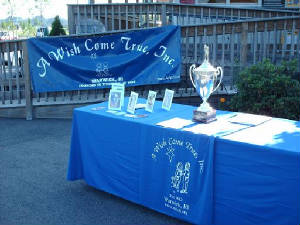 Chris Baum counts his strokes!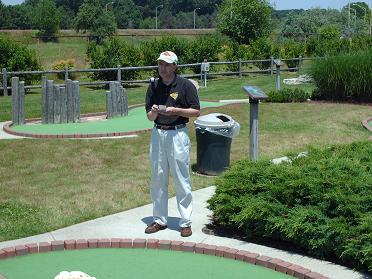 Official scorer Roger Bedard kept track of the leaderboard!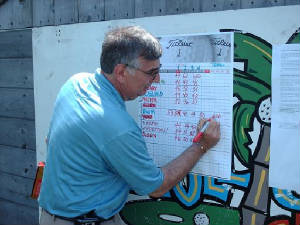 Matt McCaslin plays the angle.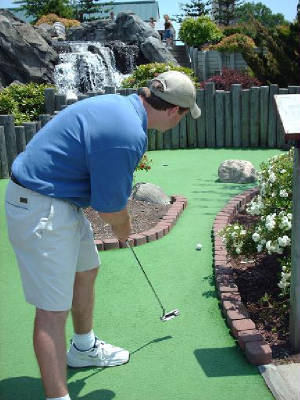 Which brick do we bump it off of?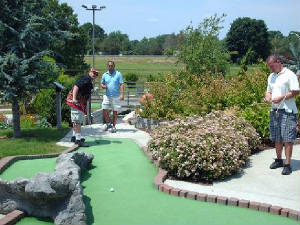 Our champ - Dan McCaslin - with the winner's cup!
It's on permanent display in the Mulligan's Island Pro Shop!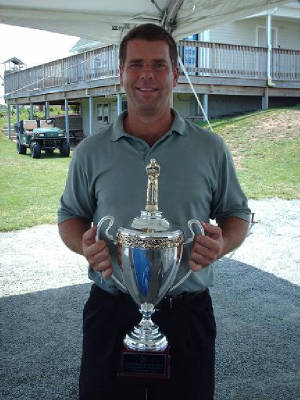 2007 Pro Flight Awards -
Par 40, 72 Holes
1st - $1000 - Dan McCaslin
Morrisville, NC (165)
2nd - $500 - Matt McCaslin
Raleigh, NC (166)
3rd - $200 - Josh Tiberio
Lincoln, RI (177)
4th - $100 - John O'Leary
Torrington, CT (198)
5th - $100 - Bill Mezier
Staten Isl., NY (199)
6th - $100 - Chris Baum
New Castle, DE (200)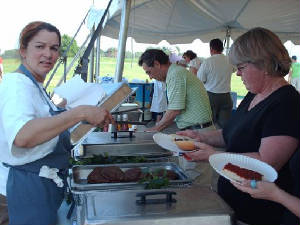 Hope you came hungry!
The guys on the grill from Russell Morin catering were BUSY!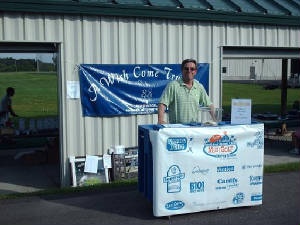 Take your shot - a "Golden Golf Ball" was worth $1000 in cash and prizes!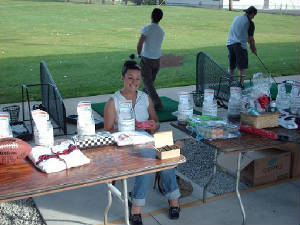 Speaking of prizes - raffle and auction items were a big hit!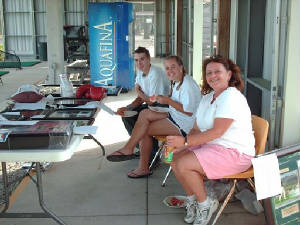 We can't do it without our wonderful volunteers - thank you!
Course navigation was sometimes tough to tackle!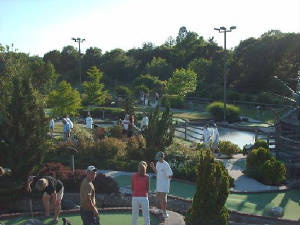 A steady crowd made it's way through Mulligan's 36 holes -
playing a team "best ball" format.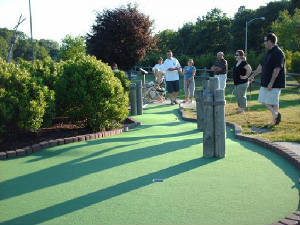 Bump and run, or run and bump?
Just putt it already!
Our low amateur individual champ was Caitlin Jackson (45, +5), pictured here with tournament co-chair John Rossi of Phred's Drug!