The West Valley Inn was packed!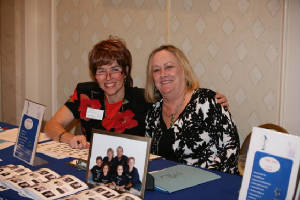 We couldn't do it without Lee Wright and Beverly Molles at check-in!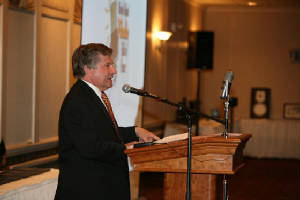 Master of Ceremonies Frank Coletta of WJAR Channel 10 had great stories of his own!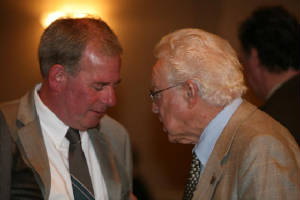 Donald Clark, son of '08 inductee Chris Clark, shares a moment with '08 inductee Gene DeGraide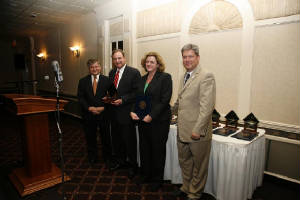 Frank Coletta, Heath Comley, Ellen Comley, John Rooke
Class of '08 Paul Fuller, RIRHOF Board Members Steve McDonald and Steve Kass share a pre-meal laugh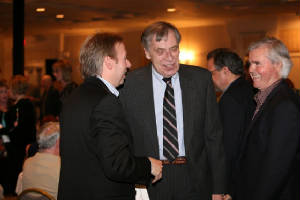 WPRO's John DePetro, Jimmy Gray and WEEI's Mike Lyons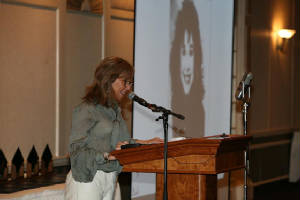 Carolyn Fox accepts, sharing memories of her on air pranks and show bits!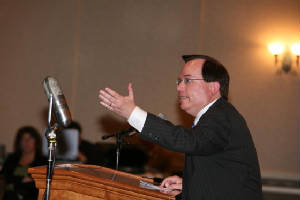 Former WPRO Program Director Tom Cuddy introduces Giovanni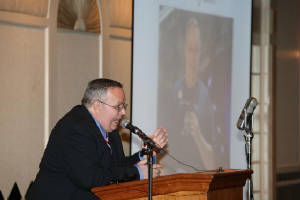 Gio explains that he bugged Salty Brine and Jimmy Gray for his shot to work at PRO-FM!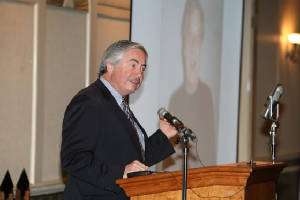 Former WPRO personality Holland Cooke presents his pal Jimmy Gray for induction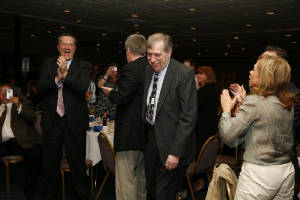 Former WPRO personality Jimmy Gray accepts induction into the RIRHOF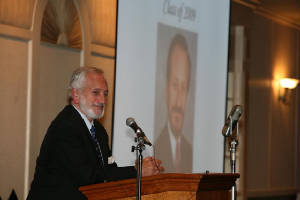 Norm Jagolinzer accepts his induction into the RIRHOF
RIRHOF Board Member Deb Rich and Carolyn Fox spy someone they once worked with!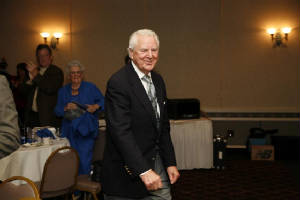 As Jeopardy's Art Fleming always said - "Thank you Don Pardo!"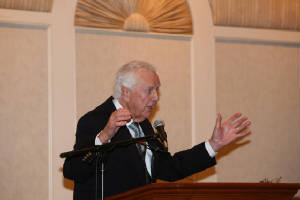 It was "Saturday Night Live!" on a Thursday as Don Pardo told stories about his career that began in 1938 at WJAR, and continued for an extraordinary 71 years!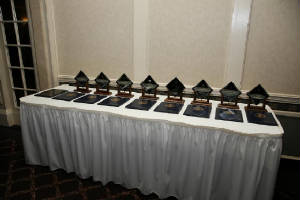 The induction awards included proclamations from Governor Donald Carcieri
Larry Bonoff makes a point to Class of '08 recipient Arlene Violet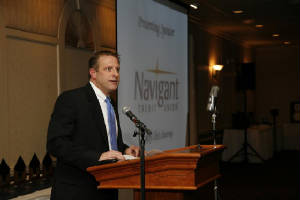 Navigant VP Randy Sacilotto welcomes the attendees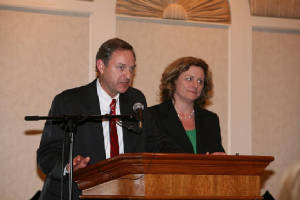 Heath Comley and his sister Ellen accept for their father, Jack Comley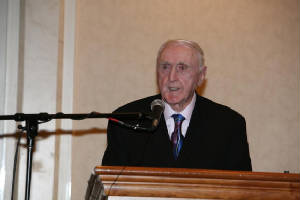 George Patrick Duffy gives his acceptance speech, complete with alot of great memories!
Carolyn Fox wonders - "I'm actually in this thing?"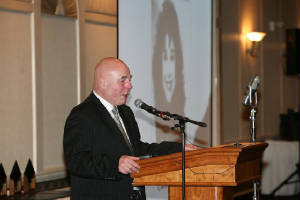 The one and only Rudy Cheeks introduces his on air partner, Carolyn Fox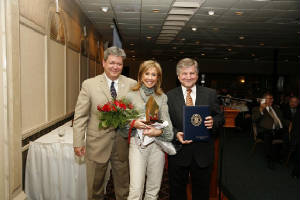 RIRHOF Board Member John Rooke, Carolyn Fox, Frank Coletta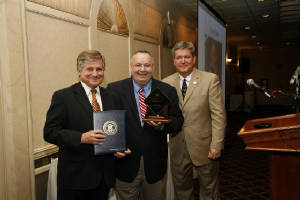 Frank Coletta, Daniel "Giovanni" Centofanti, John Rooke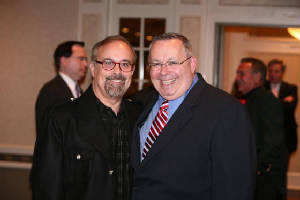 "Big John" Bina and Giovanni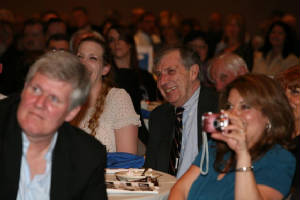 Jimmy Gray reacts with a laugh to Cooke's portrayal of their on air work together
Norm Jagolinzer listens intently to the tales being told! Are they all true, Norm?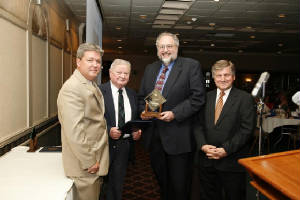 Former WJAR Radio Program Director Phil Taylor, and longtime friend Larry Silva, accept induction for Jim Mendes (pictured with John Rooke and Frank Coletta)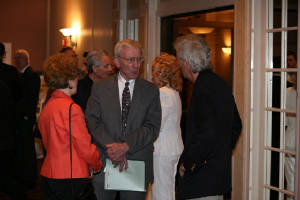 The Class of '08's Charlie Jefferds presented both Jack Comley and Jim Mendes for induction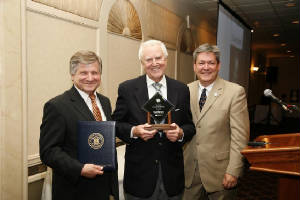 Frank Coletta, Don Pardo, John Rooke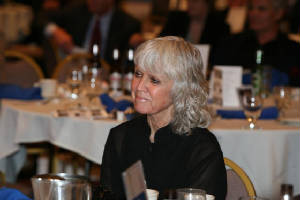 Don Pardo's daughter, Dr. Dona Pardo, introduced her father for induction into the RIRHOF. She was very proud of her dad - as we all are!