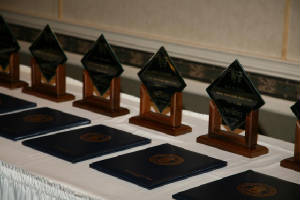 Inductee awards and Gubernatorial citations
The check-in table - thanks to Michelle Aguiar & Beverly Molles!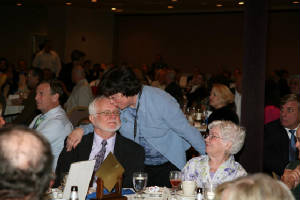 Class of '08 HOFer Arlene Violet wishes Bobb Angel all the best!
Bobb Angel, Steve McDonald, Frank Coletta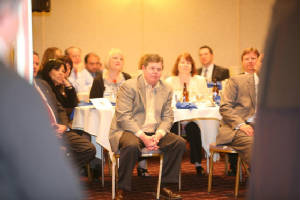 WPRO's Dan Yorke listens intently to the acceptance speeches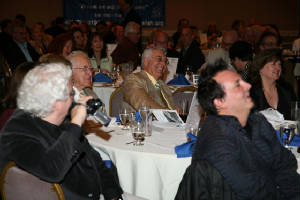 The DeGraide table enjoys the night!
Gary DeGraide follows his father Gene's footsteps into the RIRHOF!
Bob McKenna has a mafia tale to tell about his father, veteran newsman Harry McKenna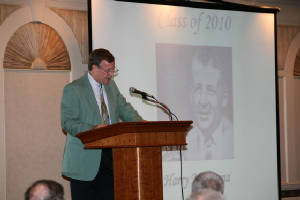 Bob McKenna accepts induction for his late father, WEAN/WPJB's Harry McKenna
Steve McDonald's family eagerly anticipates Steve's time at the podium...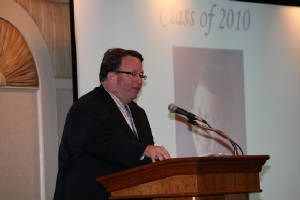 ...and they get it! Congratulations Steve!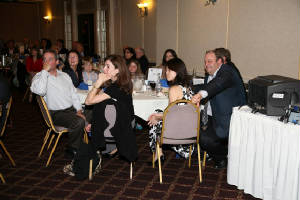 Out in numbers for their patriarch...the Kass family is equally proud of Steve!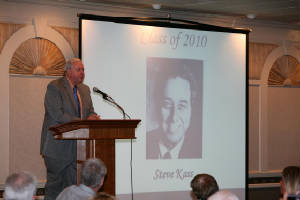 The "Kassman" accepts his induction into the RIRHOF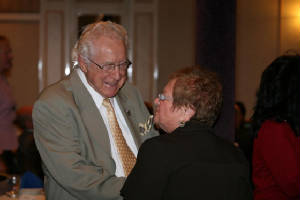 A legendary moment - Class of '08 inductee Gene DeGraide with Mary Ann Sorrentino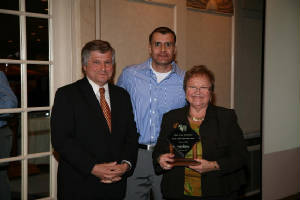 Master of ceremonies Frank Coletta, Mike Delomba, Class of '10 Mary Ann Sorrentino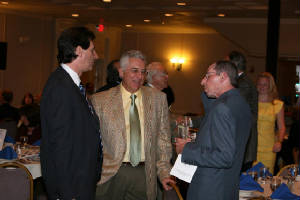 The "voice" of the RIRHOF, Vin Ciavatta, with Gary DeGraide and WADK's Art Berluti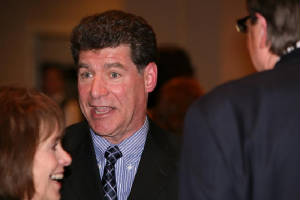 WPRO's Ron St. Pierre seems surprised at the thought of his induction
But his inclusion in the Class of '10 is most deserving!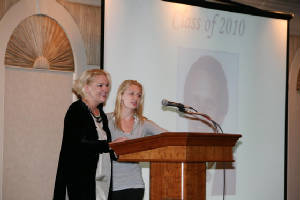 Mike Sands' daughter and granddaughter accept induction on his behalf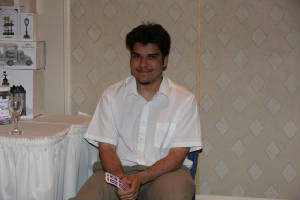 We couldn't do it without our volunteers - thanks to Pierce Aguiar!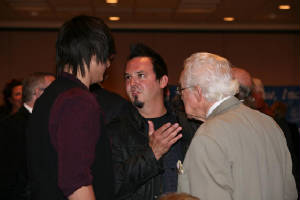 "Let me tell you something - this guy here (Class of '08's Gene DeGraide) is a legend!"
The Kass' enjoying the night's festivities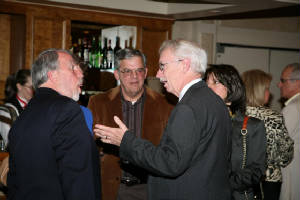 "What? You're kidding?!?" Undoubtedly, another whopper being told...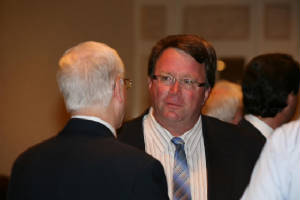 Steve McDonald with former WPRO sportstalk veteran Chuck Wilson
Do you remember the time when you had to come into the studio in the middle of the show...
Frank Coletta to RIRHOF Board member John Rooke - "You want me to say WHAT?!?"