The Rhode Island Radio Hall of Fame awards - presented to each of the inductees. The inductees also received a citation from Governor Donald Carcieri for their contributions to radio in the Ocean State!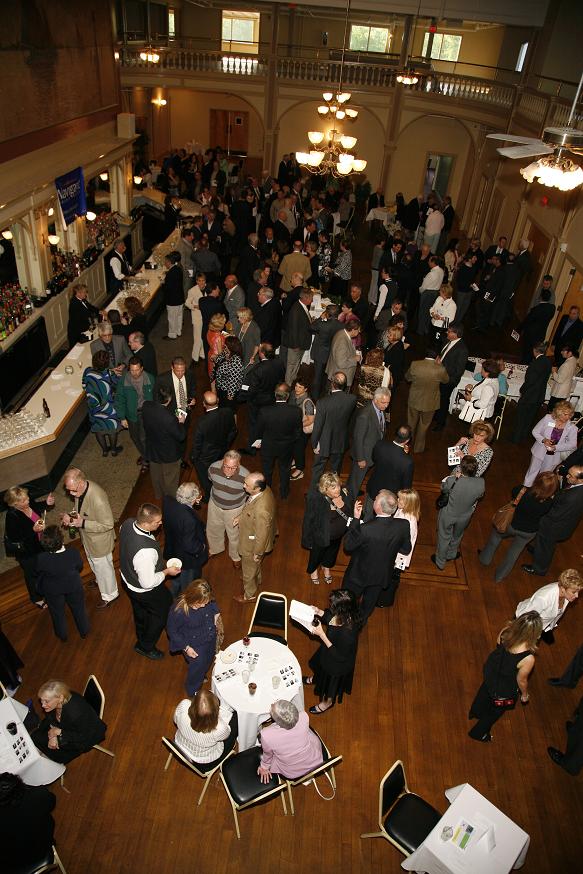 The cocktail party crowd!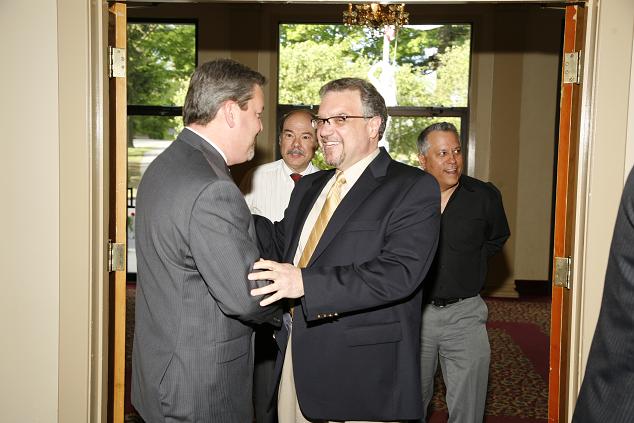 RIRHOF Board Member John Rooke welcomes Paul Giammarco, Duffy Egan and Tony Bristol from Citadel Broadcasting.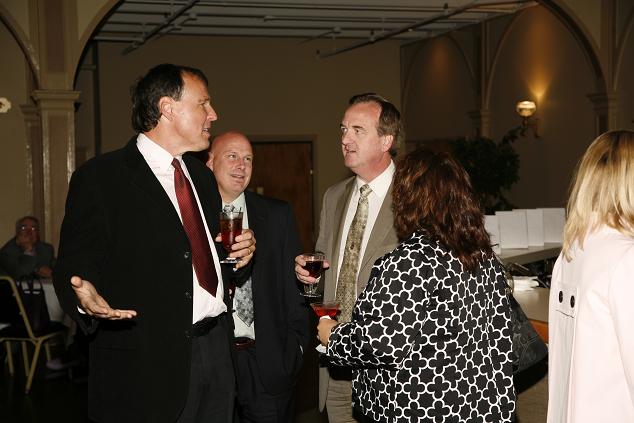 WHJY's Al Matthews chats with RIRHOF Board Member Joe Lembo.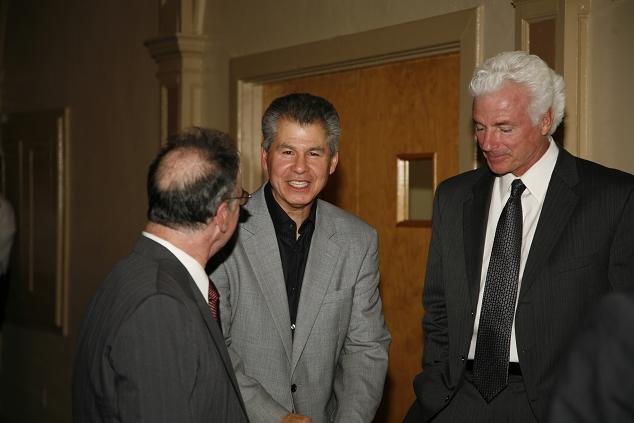 Former Friar greats Ernie DeGregorio and Kevin Stacom in attendance, to honor Chris Clark.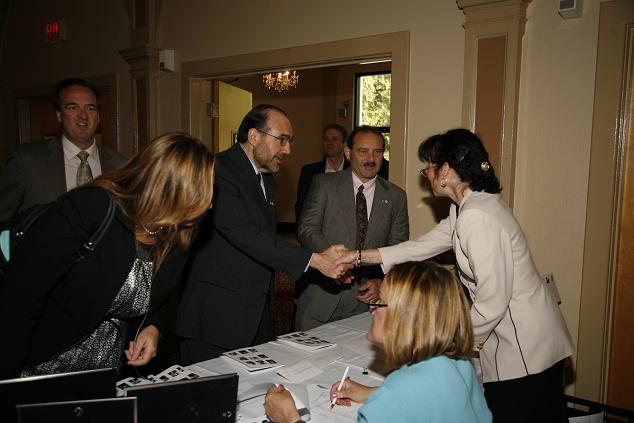 Ni-Ro-Pe, glad to meet you!
Former sales executive Donald Trodson enjoys a story with RIRHOF Board Members Andy Lamchick (middle) and Steve Kass.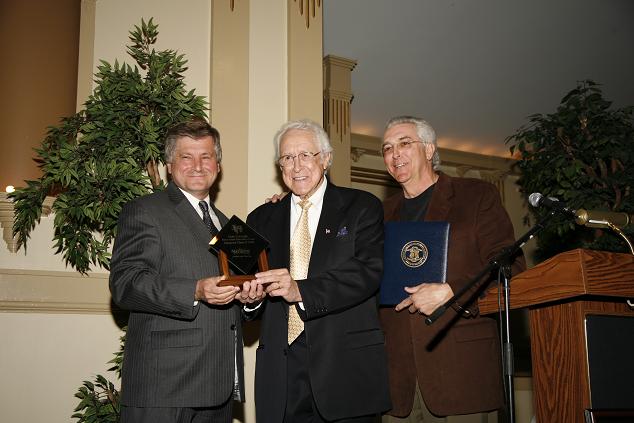 Frank Coletta, Gene DeGraide, Gary DeGraide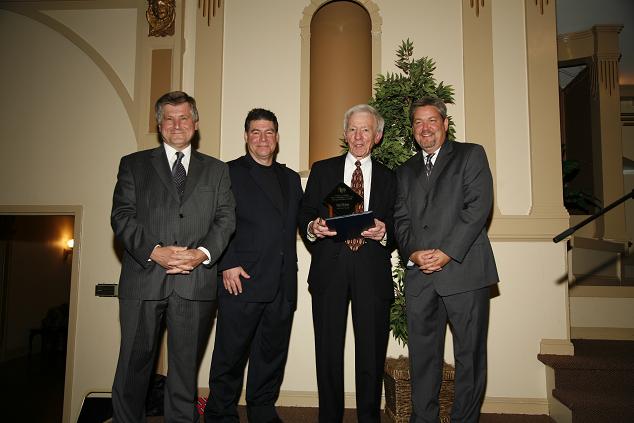 Frank Coletta, Ron St. Pierre, Charlie Jefferds, John Rooke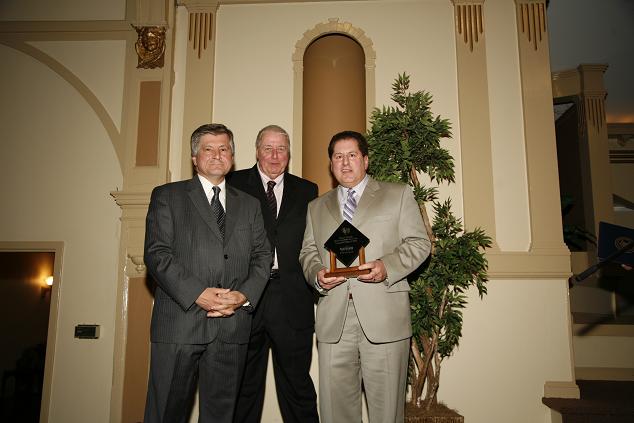 RIRHOF Board Member Steve Kass (middle), with Frank Coletta and Mark Stevens, accepting for his father Chuck Stevens.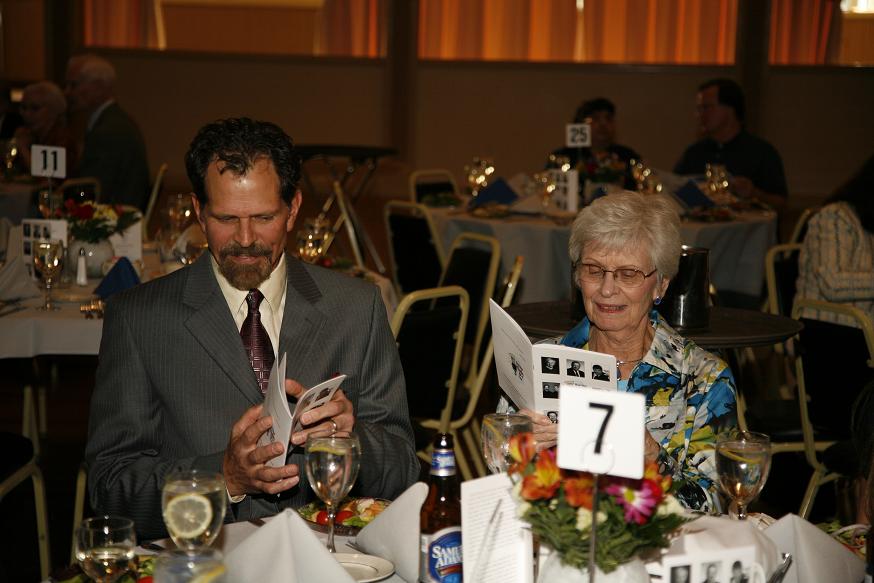 WHJY's Paul Fuller, and his mother - "Wow, I'm actually in the program!"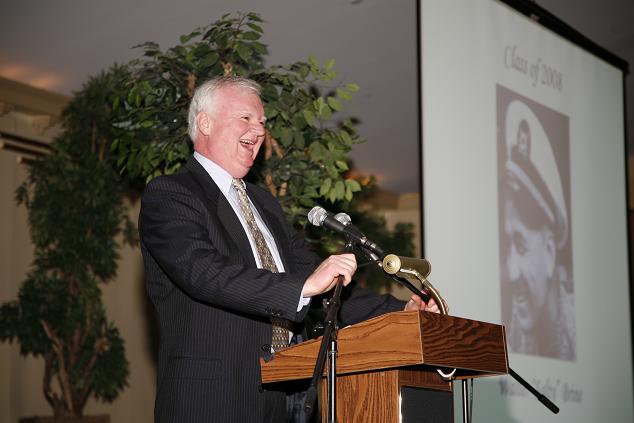 "Let me tell you about Dad," from Salty's son Wally Brine, a successful Boston radio personality.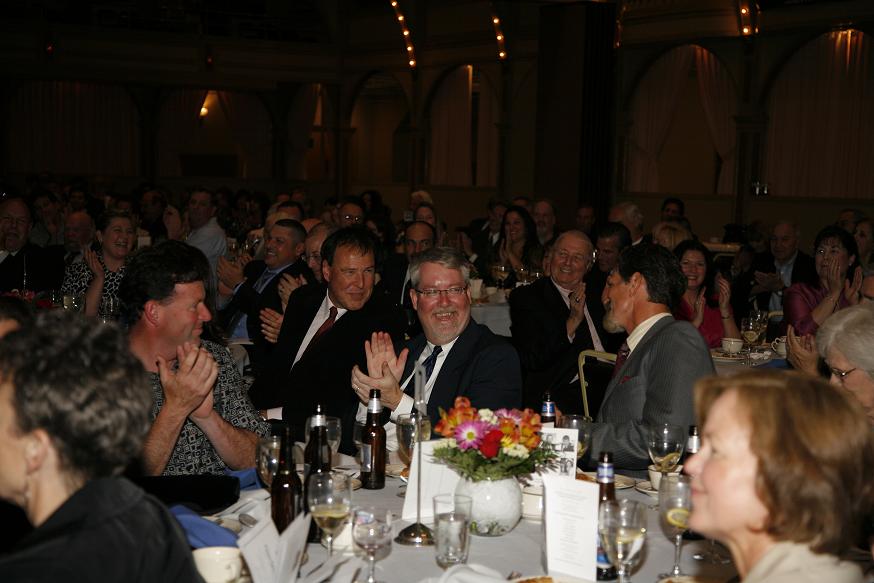 "Is there a joke here somewhere?," as Paul and Al share a moment before induction.
Ni-Ro-Pe (Nick, Ron and Pete Cardi) extoll the virtues of their relationship, and friendship, with Salty Brine.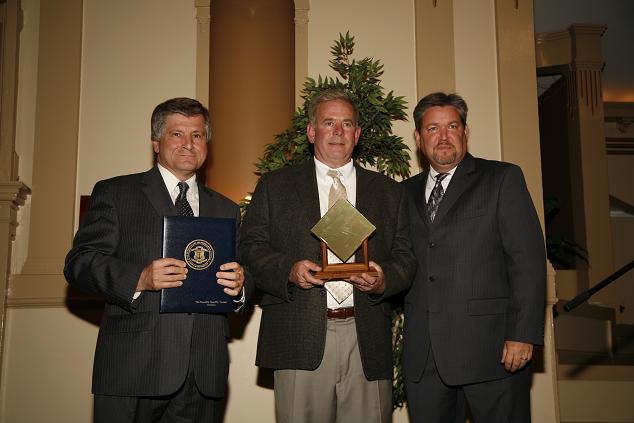 Frank Coletta, Donald Clark and John Rooke
Master of Ceremonies for the evening, NBC 10's Frank Coletta.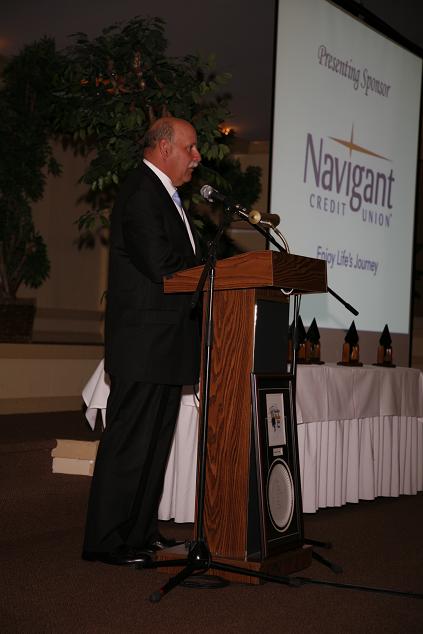 Gary Furtado of Navigant Credit Union, the presenting sponsor, addresses the crowd.
The dinner crowd at Rhodes-on-the-Pawtuxet listens to the induction speeches and audio presentations.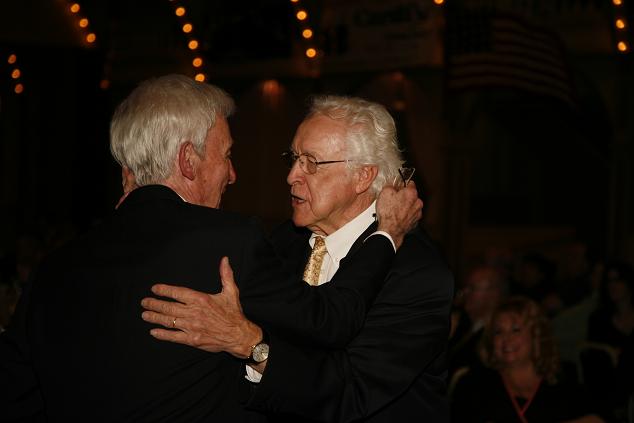 Inductees Charlie Jefferds and Gene DeGraide with congratulations for each other.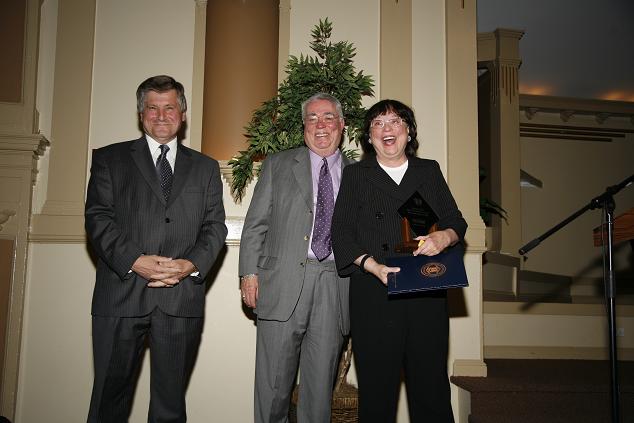 Frank Coletta, Bud Violet, Arlene Violet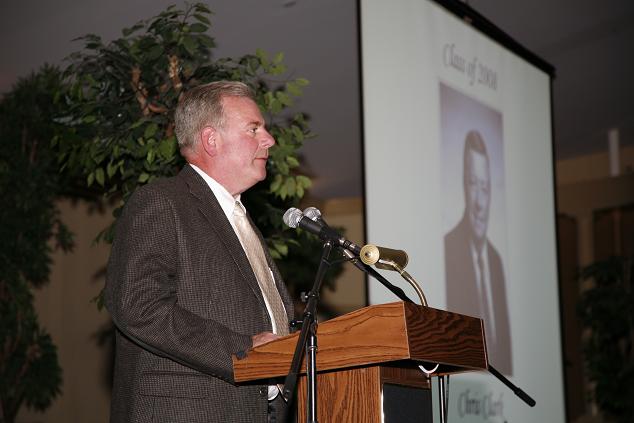 Donald Clark, accepting on behalf of his father, Chris Clark.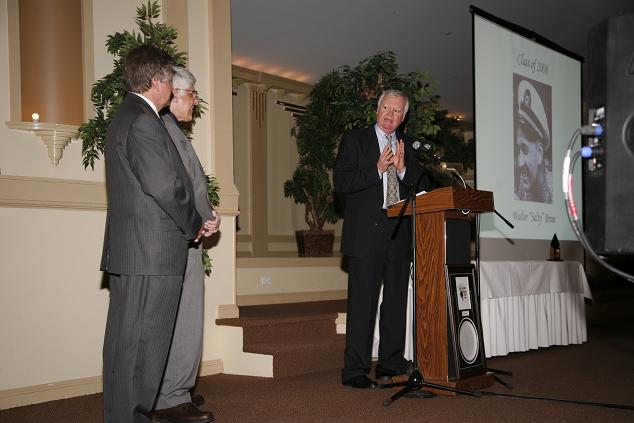 Wally Brine, accepting for his father Salty - as Frank Coletta and Larry Kruger look on.
Frank Coletta, Paul Fuller, Al Matthews, RIRHOF Board Member Steve McDonald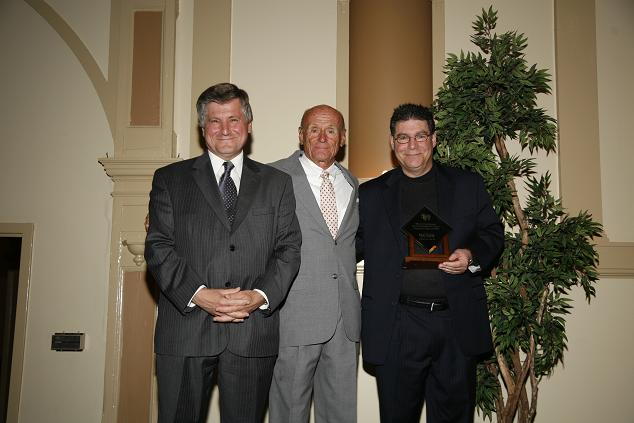 Frank Coletta, John Franks and Ron St. Pierre, accepting for Sherm Strickhouser.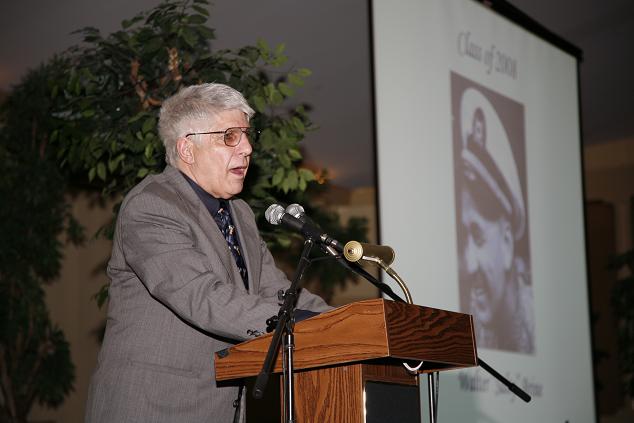 Former WPRO morning man Larry Kruger tells great Salty tales!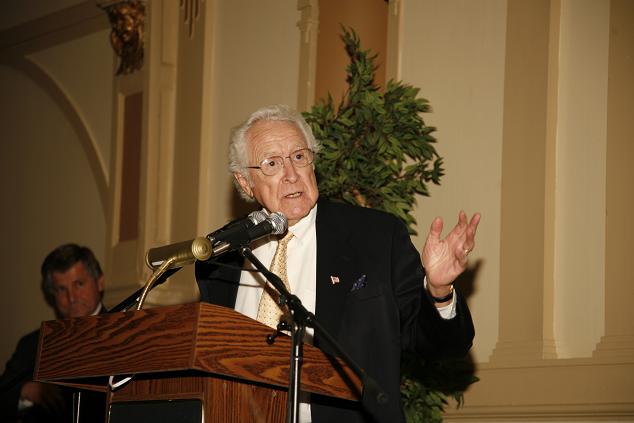 "Gentleman Gene" DeGraide holding court at the podium.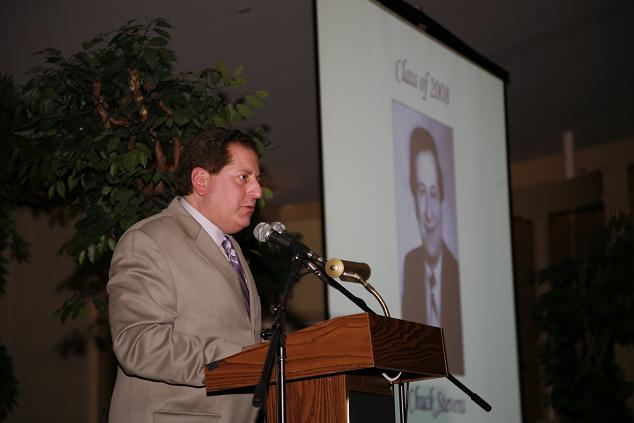 "Hello You!" is how Chuck Stevens greeted his listeners - as his son Mark explains.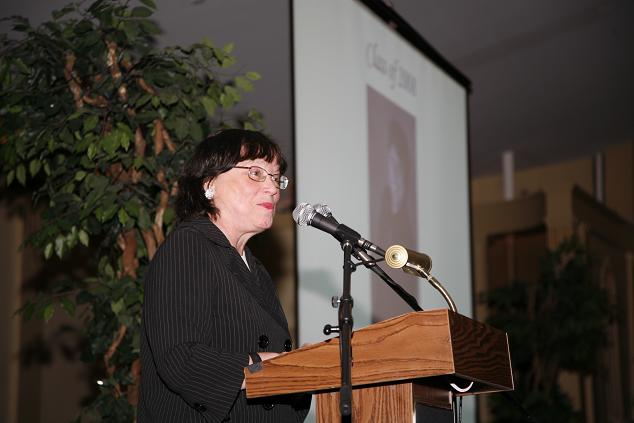 Arlene Violet thanks the audience, and her loyal team - for years of contributing to her talk show success.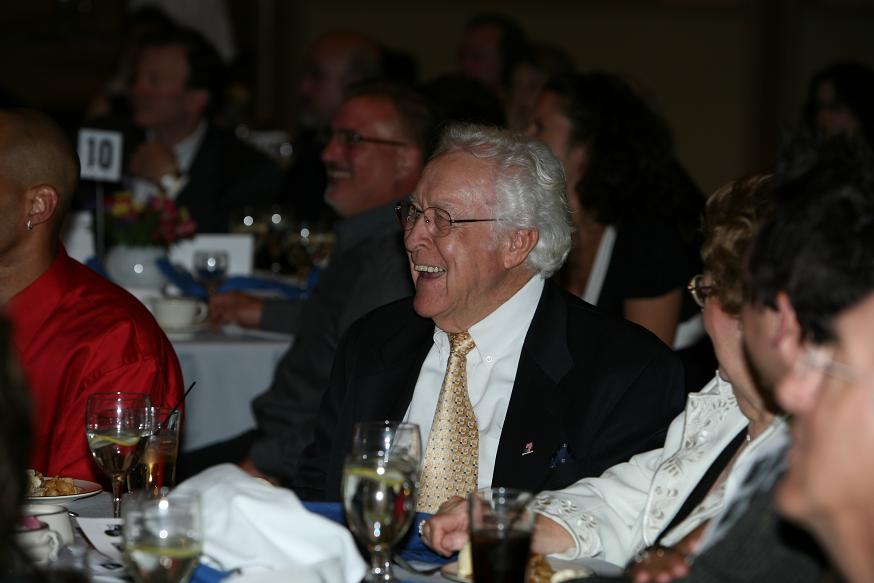 Gene DeGraide reacts to a memory with a laugh.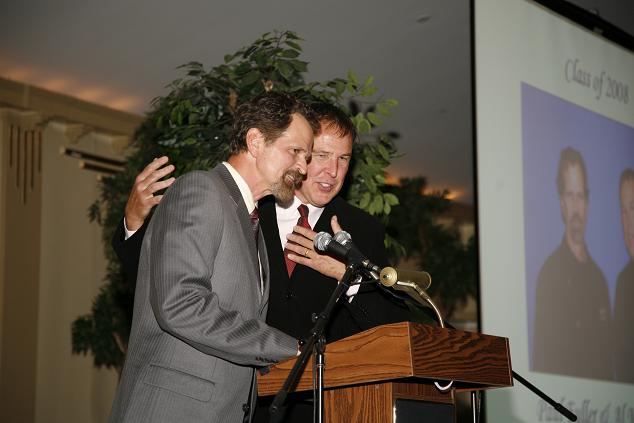 Paul and Al share a story with the audience.
We've got photos - contact us if you are interested in copies!