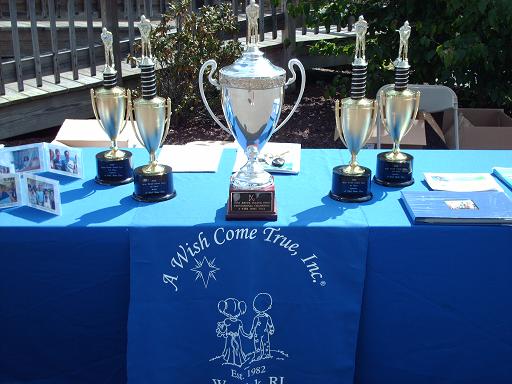 Trophies for the taking!
Thanks to WEEI, Centreville Bank, Amica & Mulligan's Island!
Mike Olson and Chris Baum get serious.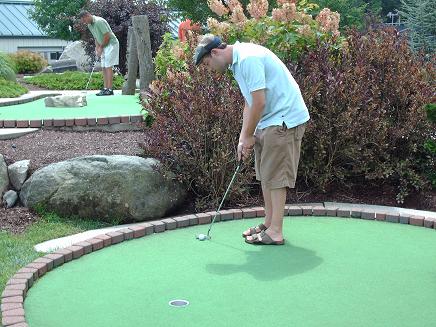 Lining up a putt isn't as easy as it looks!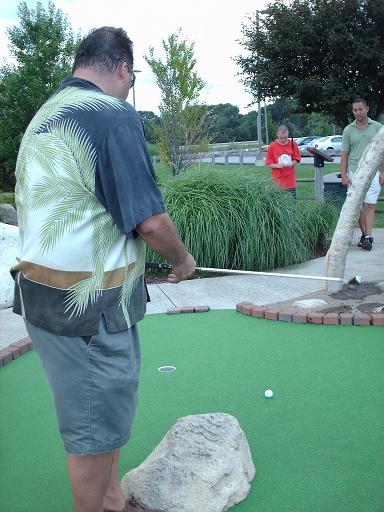 WEEI's Pete Sheppard plays the break!
Our amateurs got their licks in, too!
We can't do it without our volunteers...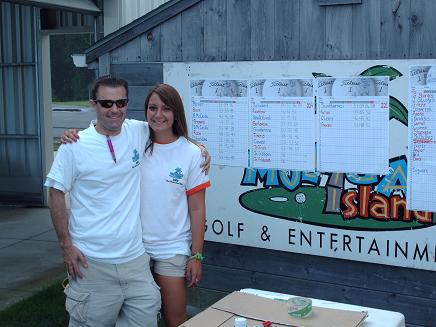 Tournament co-director Jay Midwood thanks his assistants...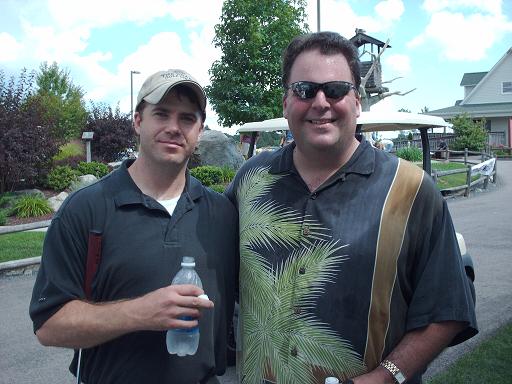 Matt McCaslin & Pete Sheppard enjoy a pre-tournament moment for a photo.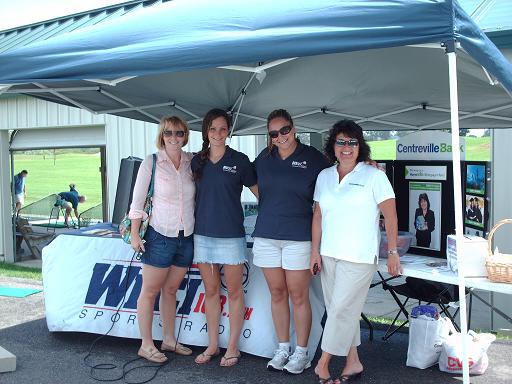 Thanks to our great sponsors from WEEI and Centreville Bank!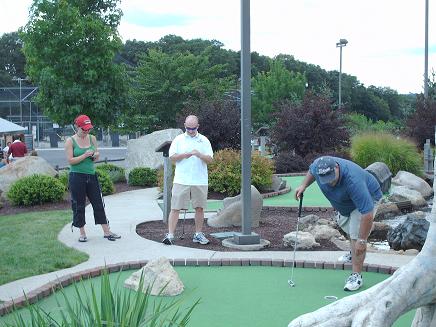 Was that a 5, or did you score a 6?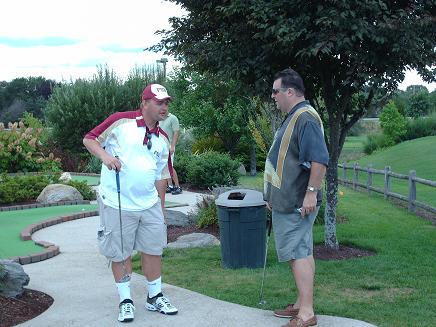 Bill Mezier talks strategy with his partner, Pete Sheppard.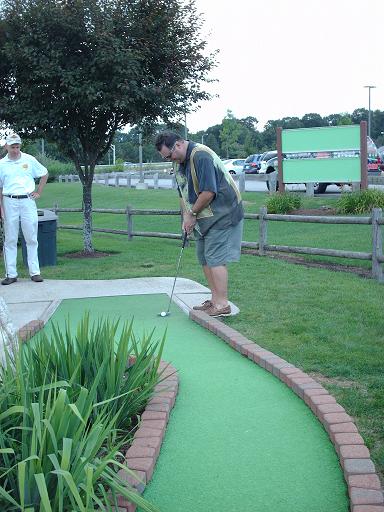 Let it fly, Pete! Will ya putt already?
Amateur champ Matthew Signore came from Tampa, Florida!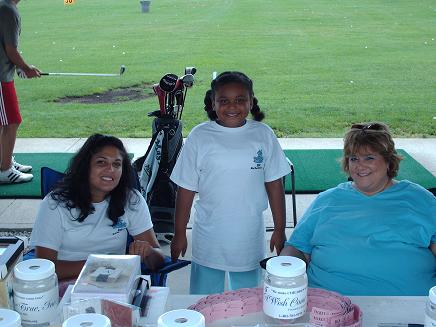 ...thanks for helping us help our wish kids!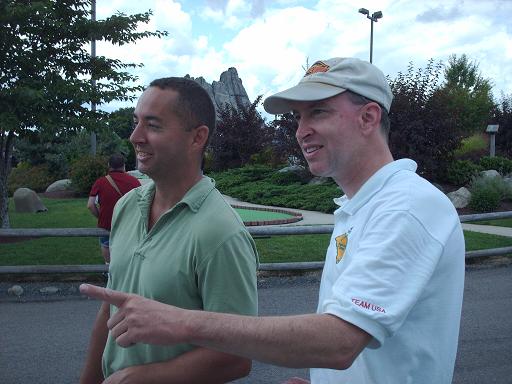 ...but our pros want to make sure they've added everything up correctly. They did!