This unique miniature golf course is unlike anything else you would see throughout New England. Watch out, because you never know when the volcano will erupt!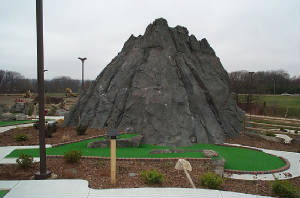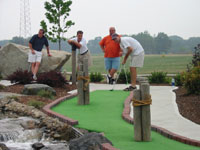 "Challenging" is one word used to describe both courses - but "fun" is another one, too!
Both 18 hole courses have some tricky turns to navigate!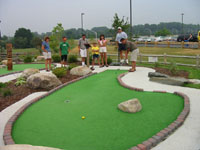 The weather was perfect, and both courses were up to the challenge!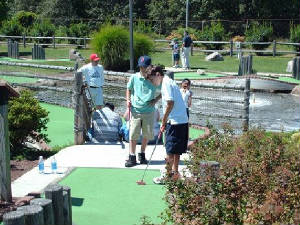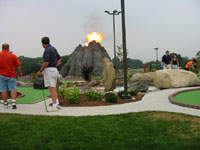 Fun, yes - but if you're a serious "putter," it's also a real test of your skills!