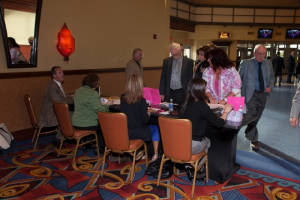 Welcome to the big show! Our volunteers at the Twin River check-in table.
The Twin River Events Center - ready for action!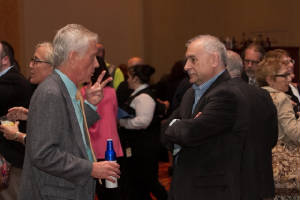 Class of'12's Brad Pierce visits with Johnston mayor Joe Polisena - a former on-air radio guy himself!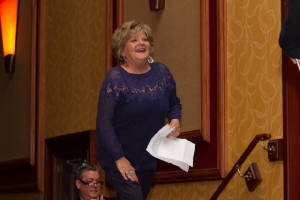 2014's Shepard Award winner Janice Skelly, who has been in radio sales for 36 years. Congrats Janice!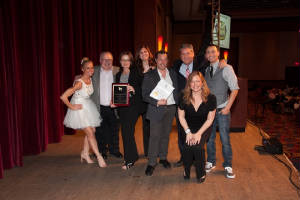 And congrats to 92 PRO-FM, the RIRHOF Broadcaster of the Year, for excellence in radio and in the community!
Assisted by her son, Saucy Sylvia accepts her induction into the RIRHOF...following a career that spanned 70 years on the air, 27 of those at WADK in Newport.
Tony Rizzini helped put WLKW's beautiful music on the local map, and created the format for stations across the country to follow.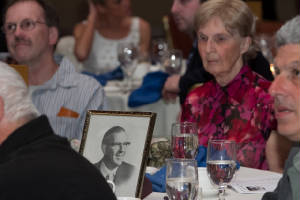 Carroll "Pappy" Philbrook, who passed away in 2005, was a long time engineer at WHIM, WHJJ and WHJY...and also an on-air morning personality who sold his own time.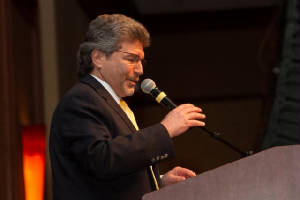 Personality and Professor - Paul Perry talks the talk, and teaches those who wish to be taught...at New England Tech!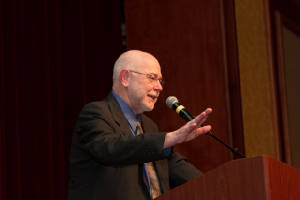 Veteran newsman David Fallon has covered a lot of big stories, and can tell a few tales, too...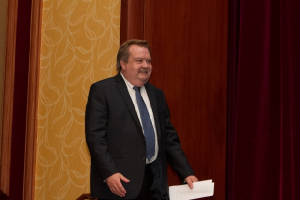 Former on-air personality and off-air programmer Rick Everett takes the stage.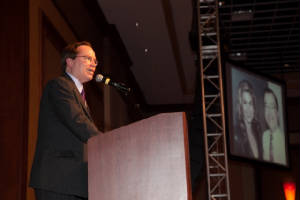 Tom Cuddy started on the air, but it was as a programmer where he really made his mark in the radio industry - locally and nationally.
The cocktail hour-and-a-half was a great way to catch up and see old friends!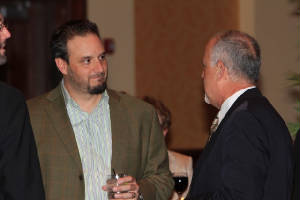 WHJY's Doug Palmieri and Tony Silvia catch up with what's going on.
Former PRO-FM and current Rhode Show host Will Gilbert is interviewed by Special Olympics TV and Henry Moretti.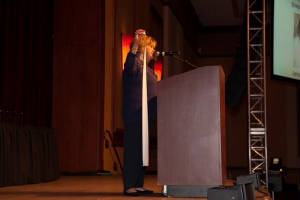 You might not believe Skelly's client list...but it sure is a long one!
Are we ready to roll? SORI's Dennis DeJesus and RIRHOF board member Debbie Rich go over last minute arrangements.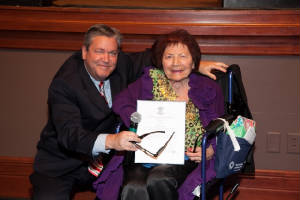 RIRHOF board member John Rooke with the Class of '14's Saucy Sylvia (Mureddu).
Rizzini accepts his induction into the RIRHOF Class of 2014!
Pappy Philbrook's family, with long time friend and co-worker Philip Norton, accepts his induction into the RIRHOF.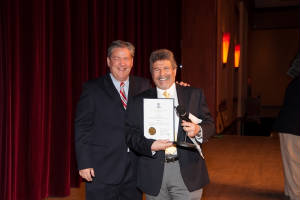 Paul Perry, from Woonsocket to Providence...Chicago to Boston and back to RI...is a new member of the RIRHOF!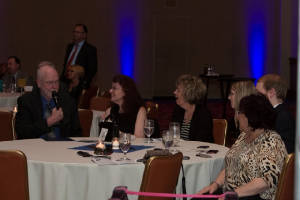 "Hello? Hello? Is this thing on?" David Fallon tests out his microphone award, received for his induction into the RIRHOF.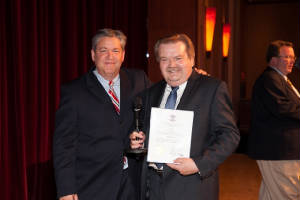 Rick Everett's background includes working for WGNG, JB 105, WSNE, B101 and WCTK, among others. Congrats Rick!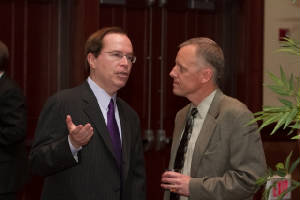 Tom Cuddy, now at New York's WOR, talks programming with WHJJ's Bill George.